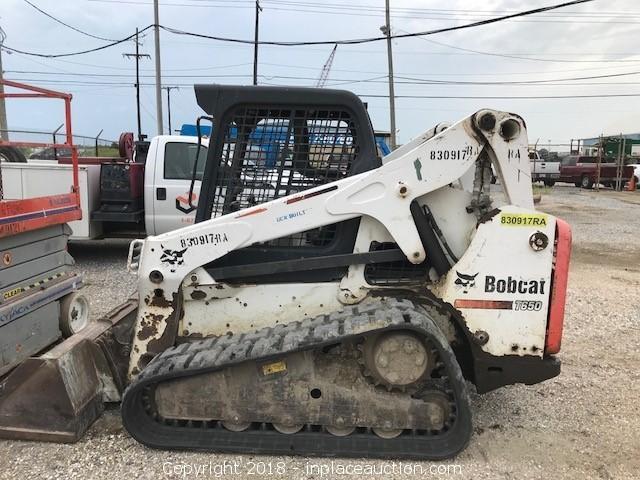 Item #0260:
2010 Bobcat Skid Steer Track Loader T650
Sold
Item Price:
$12,500.00
Item has been viewed 1,629 times.

2,077.9 Hours,
With Skid Steer Fork Attachment
All operations in working order. Engine needs servicing. Left bucket, lift cylinder has bad leak. Left bucket tilt cylinder starting to leak. Right bucket lift cylinder also leaking. Tracks and rotors are OK. Left rear light assembly missing.
Inspection by appointment only.
Contact Name: Ed Castagna
Phone: 516-229-1968
Address: Baton Rouge, LA 70817
** Each lender MUST approve final bids before the sale is valid**
IPA# 38056-3 - Baton Rouge, LA
---