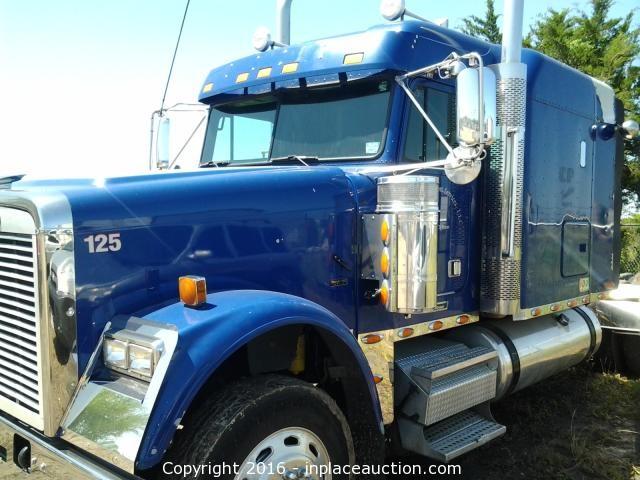 Item #0023:
2008 Freightliner Classic 120
Buyers Premium on this lot is 10.00%
Sold
Item Price:
$16,500.00
Item has been viewed 12,083 times.

** Each lender MUST approve final bids before sale is valid**  
Call us if you have any questions 516-229-1968.
638,593 Miles
Manufacturer: Daimler Trucks North America LLC
Make: Freightliner
Model Year: 2008
Model Classic
Engine Manufacturer Mercedes-Benz
Engine Series MBE 4000
Engine Capacity L6, 12.8L (781 CID) w/DDEC VI Control
Fuel Type Diesel
Cab Type: Conventional
Drive Line Type: 6 x 4
Headache Rack
APU unit
Brake System: Air
Series Classic: 120
GVWR Class: Class 8
**AUCTIONEER'S NOTE: When we repossessed this truck, it started up and drove fine for 7 miles back to the yard. It may need king pins because it had a little shimmy. The batteries have since died due to the Texas heat these last few weeks. So the batteries will need to be replaced. 
Inspection by appointment only.
Contact Name: Ed Castagna
Phone: 516-229-1968
Address: 1812 Drillers Drive, Bryan, TX 77808
** Each lender MUST approve final bids before the sale is valid**
---