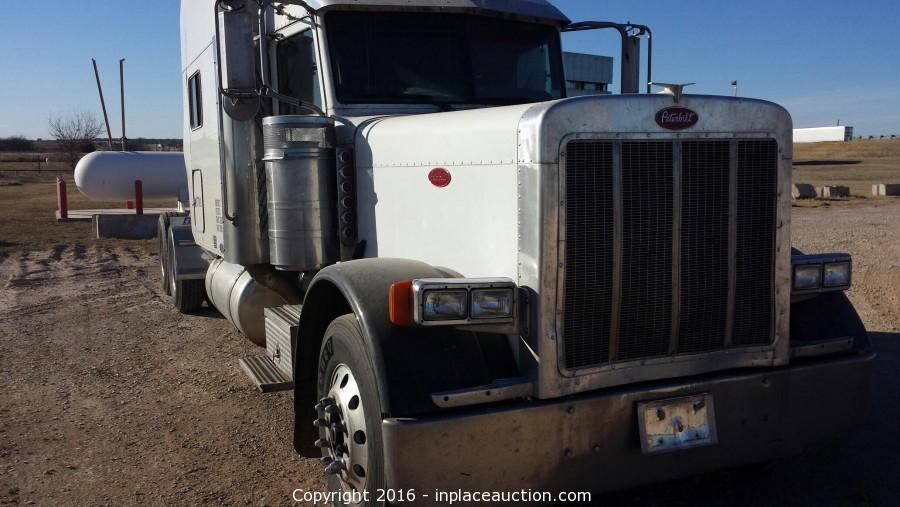 Item #0024:
2007 Peterbilt 379 EX
Buyers Premium on this lot is 10.00%
Sold
Item Price:
$39,000.00
Item has been viewed 10,068 times.

** Each lender MUST approve final bids before sale is valid**  
Call us if you have any questions 516-229-1968.
1,087,800 Miles
Manufacturer: Paccar
Make: Peterbilt
Model Year: 2007
Model: 379
Engine Manufacturer: Cummins
Transmission: Eaton Fuller Manual
Engine Series: ISX
Engine Capacity: L6, 14.9L (903 CID) - Signature 600
Fuel Type: Diesel
Vehicle Type: Air-Braked Vehicle
Cab Type: Conventional
Drive Line Type: Tractor 6x4
Brake System: Air
GVWR Class: Class 8: 47,001-57,000lbs
**AUCTIONEER'S NOTE: This truck starts and runs. 
Inspection by appointment only.
Contact Name: Ed Castagna
Phone: 516-229-1968
Address: 790 I-45, Huntsville, TX 77340
** Each lender MUST approve final bids before the sale is valid**
IPA# 31557 - Huntsville, TX
---