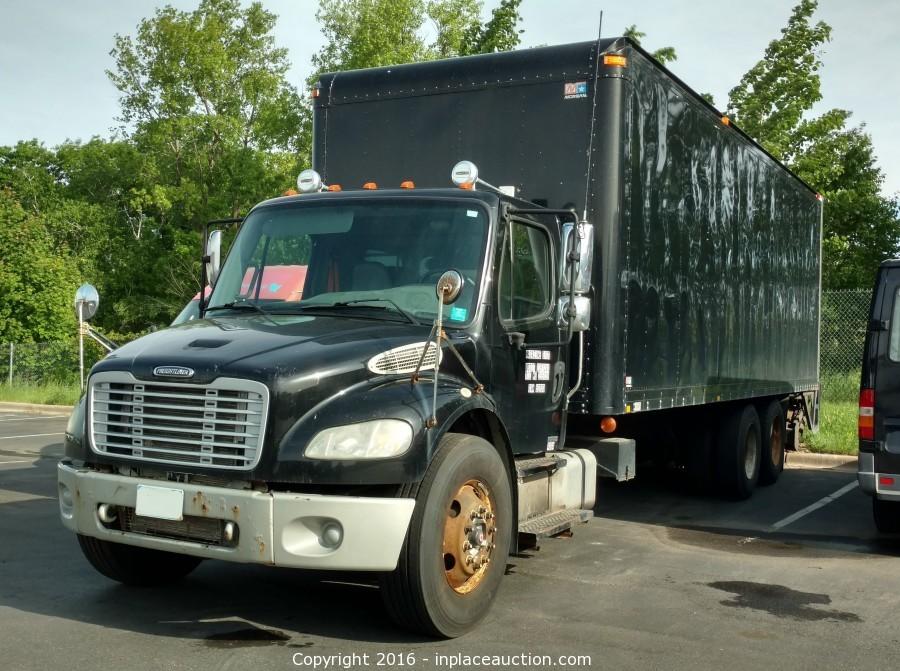 Item #0015:
2007 Freightliner M2 Business Class 106
Buyers Premium on this lot is 10.00%
Sold
Item Price:
$7,000.00
Item has been viewed 3,863 times.

** Each lender MUST approve final bids before sale is valid**  
Call us if you have any questions 516-229-1968.
455,688 miles
Manufacturer: Freightliner Corporation U.S.A
Model Year: 2007
Model: Business Class M2
Engine Manufacturer: Caterpillar
Engine Series: C7
Horsepower: 275
Engine Capacity: L6, 7.2L (439 CID)
Transmission: Allison 3000HS automatic
Fuel Type: Diesel
Cab Type: Conventional,
Drive Line Type: 6 x 4
Suspension: Spring front suspension, Air rear suspension
Brake System: Air
Series: M2 106 Medium Duty
GVWR Class: 52,000
Tandem Axle, Steel wheels all around, Electric & heated mirrors, AC, Power windows and locks, Cruise control.

WITH: 2006 26'x102" Morgan Van Body w/forklift package and Etrack, Steel w/wood floor and 2006 Waltco LPF-30RM Liftgate, roll up rear door. Translucent Roof w/cargo restraints
**AUCTIONEER'S NOTE: The truck starts and runs, however there is an issue with the air brakes. We can't get the truck to air up enough to release the air brakes. Repairs will be needed. 
Inspection by appointment only.
Contact Name: Ed Castagna
Phone: 516-229-1968
Address: 11152 Courthouse Blvd, Inver Grove Heights, MN 55077
** Each lender MUST approve final bids before the sale is valid**
IPA# 33602 - Inver Grove Heights, MN
---