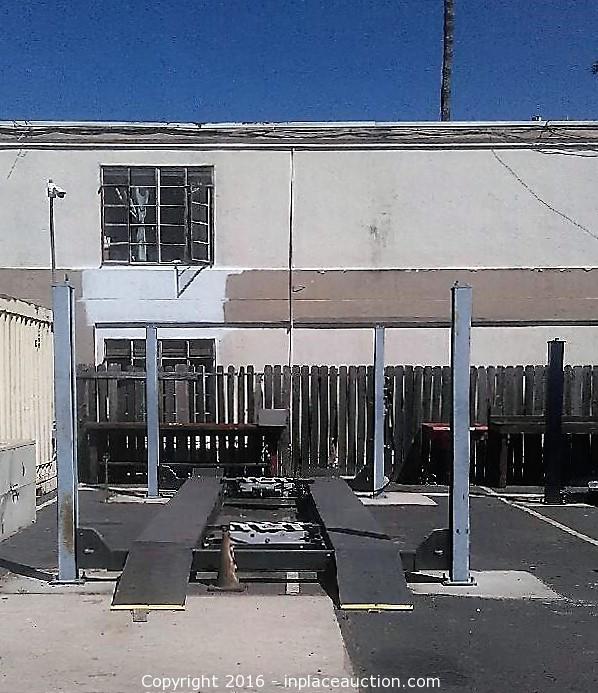 Item #0014:
(2) 2015 Challenger - 4 Post Lifts
Sold
Item Price:
$1,800.00
Item has been viewed 8,920 times.

** Each lender MUST approve final bids before sale is valid**  
Call us if you have any questions 516-229-1968.
Model #44018E has 18,000lb. capacity
Model #4P14XFX has 14,000lb. capacity
Lift Drive Thru Clearance: 210" WB
Lift Electrical Requirements: 230V
Lift Height: 30"
Lift Height of Rise: 78"
Lift Length: 237"
Lift Motor Size: 2 Hp
Lift Safety Lock Release Type: Air
**AUCTIONEER'S NOTE: These 2 lifts were repossessed 2 weeks ago. They were de-installed by a reputable lift technician and can be re installed at your location for a reasonable price. 
Inspection by appointment only.
Contact Name: Ed Castagna
Phone: 516-229-1968
Address: 1501 E. Ave I 161, Lancaster, CA 93535
** Each lender MUST approve final bids before the sale is valid**
IPA# 33615 - Lancaster, CA
---